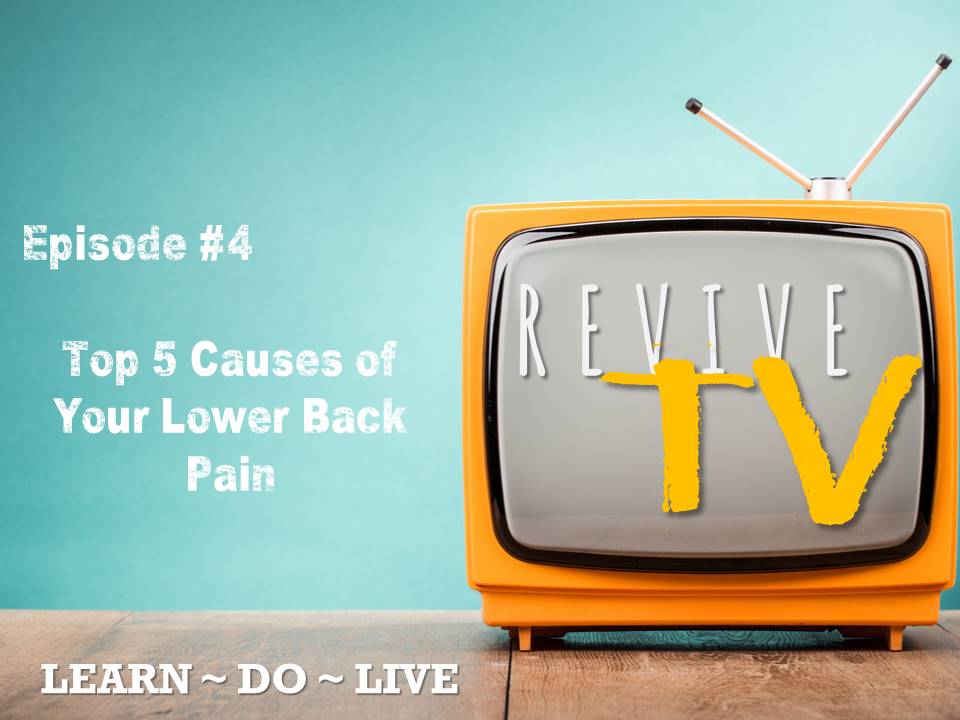 REVIVE TV EPISODE #4
80% of Australians will suffer from low back pain at some stage in their lives? You maybe suffering right now? The chances of you suffering lower back at some point are clearly not in your favour. Today we reveal the top 5 causes of your lower back pain.
This number is staggering, 4 out of every 5 people will suffer this at some point in lives. This could mean time away from work, sporting activities you love to do or just your general daily activities.
Perhaps we should all be looking at this more closely. Perhaps we could all look at prevention rather than rehabilitation after the event. There is no doubt that many low back problems or injuries are unnecessary and avoidable.  Have we as a society become accustomed to having lower back pain? Have we become complacent or worse accepted this as normal?
Fact – Lower back pain effects 80% of all Australians

On today's episode of Revive TV you will learn:
Why understanding the underlying CAUSE of your lower back pain is more critical to a successful outcome, than labeling your condition.

Why its important that all lower back and spinal traumas are assessed by a spinal expert. It may just save you in the long run.

Why getting moving again is key to recovering from your low back pain in the short term and preventing it from coming back in the long term..
Join us every Thursday for Revive TV, our weekly health show where I share the best information, tips and strategies I have found the will help take your health to new levels. Whether you are struggling with a current health challenge or you are looking to maximise your life we have got you covered!Do you have a question or topic you'd like answered on another show? Please contact us via our Facebook Page https://www.facebook.com/revivechiro/ or email at info@revivechiropractic.com.au and we'll do our best to find you the answer.